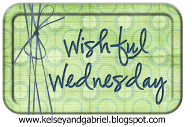 'I wish' .... I could have worn the gown that
Cameron Diaz
wore at the 67th Annual Golden Globes Award!
I think Cameron looked the most elegant and classy of all the women I've seen on the red carpet. Her red dress was tasteful and chic. (And it matched her umbrella!) The color compliments her and doesn't wash out her fair complexion. The cap sleeves and cowl neck are charming additions to a simple satin gown.
And the classic style didn't end with the dress. She carried the look down to her amazing Ferragamo satin peep-toe pumps. I adore these shoes! Not only did they compliment her gown, but they are versatile enough to keep in your closet for other looks and events.
I even love her hairstyle! The messy bun is sophisticated without being overly polished, and the sparkly accents add just the right amount of bling to an otherwise beautifully simple ensemble.